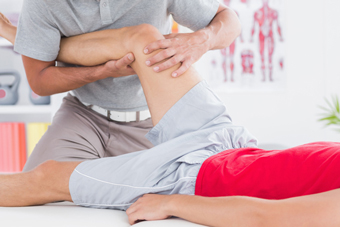 Staff
Paul Boys
B.Sc. B.App.Sc.(PTHY) APAM
Paul Boys is the Principal Physiotherapist and Director of GPC. Paul has almost 30 years of experience in private practice and spent eight years as the Head Physiotherapist at the Parramatta Eels NRL Club, treating professional athletes up to and including the National level. Paul has also played rugby league at a professional level for Balmain and North Sydney.
He has undergone ongoing clinical education since graduating from Sydney University in 1993 and in 2014 received a certificate in Dry Needling Advanced. He is a member of the NSW Acupuncture and Dry Needling Society and was a member of the Advisory Committee, providing ongoing education and policy formation for physiotherapists.
Paul continues to be active, playing golf, cycling, and running core fitness classes at the clinic.
Todd Nelson
Bachelor of Physiotherapy APAM
Todd completed his Bachelor of Physiotherapy Degree at the Australian Catholic University in 2016. Todd also works at the Royal North Shore Hospital, where he has worked in: medical and surgical wards, ICU, orthopaedic and neurological rehab, hydrotherapy, and musculoskeletal outpatient programs, including hand therapy and the application of plasters and casts.
He is a current member of the physiotherapy team for NSW Gymnastics and has also worked with ACT Men's and Mixed Netball. He has experience with on-field sports coverage with football, rugby union, netball, Australian rules, and athletics.
Since graduating from university, he has undergone ongoing clinical education, including SMA Level 2 Sports Trainer, SMA Advanced Sports Taping, APPI Clinical Pilates – Matwork Level 1, and APA Sports Physiotherapy Level 1.
He has previously played representative level football and is still very active, enjoying football, futsal, touch football, mixed-netball, golf and surfing.