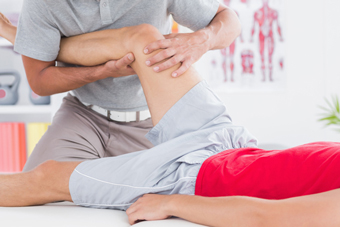 Staff
Paul Boys
B.Sc. B.App.Sc.(PTHY) APAM
Paul Boys is the Principal physiotherapist and Director of GPC. Paul has over 22 years of experience in private practice and spent 8 years as the Head Physiotherapist at the Parramatta Eels NRL club dealing with professional athletes up to and including the National level. Paul has also played rugby league at a professional level.
He has undergone ongoing clinical education since graduating from Sydney University in 1993 and in 2014 received a certificate in Dry Needling Advanced. He is a member of the NSW Acupuncture and Dry Needling Advisory committee involved in providing ongoing education and policy formation for physiotherapists.
Todd Nelson
Bachelor of Physiotherapy APAM
Todd completed his Bachelor of Physiotherapy Degree at the Australian Catholic University in 2016. During the week he works in the hospital system, where he has worked in medical and surgical wards; ICU; orthopaedic and neurological rehab, including hydrotherapy; and musculoskeletal outpatient programs. He is a current member of the physiotherapy team for NSW Gymnastics, and has also worked with ACT Men's and Mixed Netball. He has experience with on-field sports coverage with football, rugby union, netball, Australian rules, and athletics.
Since graduating university, he has undergone ongoing clinical education including SMA Level 2 Sports Trainer, SMA Advanced Sports Taping, APPI Clinical Pilates – Matwork Level 1, and APA Sports Physiotherapy Level 1.
He has previously played representative level football, and is still very active enjoying football, futsal, touch football, mixed-netball, golf and surfing.
Sam Christodoulides
Masters of Physiotherapy APAM, B.AppSc. (Exercise and Sports Science)
Sam is a graduate of the Sydney University Masters Physiotherapy program and has also completed a degree in Sport and Exercise Science at Australian Catholic University.
His interests include Cognitive Functional Therapy in low back pain and Sports Injuries, in particular basketball having competed at the highest level as a representative junior player at both state and national levels. He has worked in sports coverage at schoolboy level including water polo, football and state level rugby union.
Sam also spends time working charitably in Physiotherapy both home and abroad and is currently raising money for WheelchairForKids in Perth.