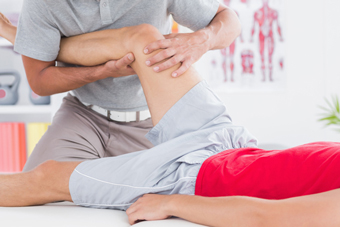 Physiotherapy
GPC has a team of dedicated and experienced physiotherapists who have played sport professionally and dealt with athletes up to and including the National level.
Our aim is to diagnose and assess your injury and any precipitating factors and restore you back to maximal function and movement in the optimal time frame.
Appointments are 30 minutes in duration. Your physiotherapist will initially go through a series of questions relating to your current injury and to ascertain your general health. This will be followed by a series of tests to diagnose your condition. Treatment is also part of the initial consultation along with a home exercise program tailored to your needs.
Treatment includes one or a number of the following techniques:
Manual Therapy
Exercise Prescription & Rehabilitation
Dry Needling
Other Therapies
Eastern Techniques