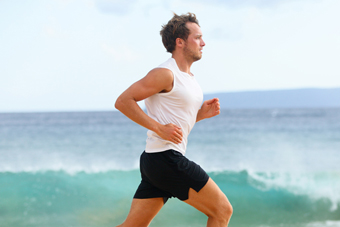 Running Analysis
RUNYOURBEST and reach your full potential!
Is this you:
Do you plan to enter a running event, but feel you couldn't finish?
Do you feel your running isn't improving?
Do you run with niggling pain?
Do you want to improve your personal best times?
Then "RUNYOURBEST" is for you. We utilize our skill and expertise as physiotherapists, t o deliver an intelligent approach to training to improve your performance and give you the best chance at staying injury free.
We are runners ourselves and we have been exposed to very high level of athletic performance and worked with industry leaders, and we will implement an individualized program so that you can achieve your running goals.
We can:
Increase running efficiency
Reduce the chance of sustaining injuries
Get rid of aches and pains
Improve your technique and technical execution during running through specific running drills and exercises
Improve your performance
Increase your speed
'RUNYOURBEST" includes:
Biomechanical assessment:
Using physical assessments and video analysis to assess joint movement, muscle strength, co-ordination, balance, flexibility and technique for an effective running style
Treatment:
Improve those areas of tightness, weakness or niggles by experienced physiotherapists
Running technique assessment:
Video analysis to assess your running style and provide the appropriate drills to correct your technique
Individual training program with follow ups so you can avoid overuse injuries.
We can provide sprint training programs that aim to optimize your speed. We can improve your ability to sprint powerfully and efficiently with effective technical execution.
How does it work?
You receive a one on one assessment with a qualified, experienced physiotherapist.
Athletes are put through a physical assessment consisting of an objective and subjective examination to gain an overall idea of your strengths, weaknesses and tightness. Then you will complete a series of running drills to assess their level of competency and individual performance.
Once you have been assessed you will be provided with a detailed report highlighting areas of strength and weakness, with specific exercises to improve your performance.
Contact us today to find out more.